[RELEASE] ShinTo Kernel "ShuriKen" v30a001
Welcome to the current official release of the ShinTo Kernel series.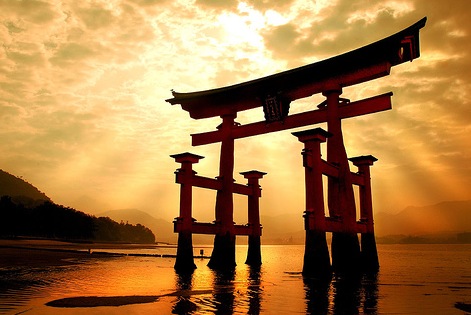 Please always get the latest release from HERE
Why name the Kernel "ShinTo"?
To me it has the meaning of "Study of the Essence" (to achieve) "The Way of The Gods" as, to me, ShinTo Kernel is a way to learn and become an expert.
Also the name just sounds very "catchy" 🙂
More information of the origins of ShinTo Kernel can be found in previous version posts.
How to install ShinTo Kernel?
First CREATE A BACKUP OF YOUR ROM (in case something awful happens and you need to restore)!

Did you create the backup in recovery?

Go to recovery mode (Power off phone / Once powered off, press PWR + HOME + UP VOL).
Once inside recovery (tested with TWRP 2.8.1.0) you select install and choose the .ZIP that you have previously downloaded from here.
Once installed, reboot into normal mode and wait for the phone to come up.
One thing you will notice right out of the bat is that the led starts to blink in different colors and brightness; that's ShadowLED working for ya 😉
How to UNinstall ShinTo Kernel?
Delete (with root) the following files from /system/etc/init.d :
00-Test
05-ZRam
09-ShadowLED
Now you can flash any other kernel you like from recovery.
Alternatively you can recover the backup of your rom if you messed something up.
How to go from EXT4 to F2FS & vice versa?
ShinTo Kernel includes clever code at bootup that takes care of a couple of things for you, so you can test F2FS in any combination you see fit, and even go back to EXT4 if you don't like F2FS without loosing any data but you have to follow some logical steps detailed here by the great Megaflop666:
Update TWRP to the latest and greatest 2.8.1.0, you can download it from

http://teamw.in/project/twrp2

"

Drop to TWRP and flash the latest Shinto Kernel ShuriKen

Reboot and let the phone fully boot up and settle down, give it 15 minutes

Open Synapse and make sure all settings are stock, if it tells you that your previous settings cannot be used, click "Understood", and then click the apply check mark at the top.
Go into ES File Explorer or something of your choice and get ALL USER DATA THAT YOU WISH TO KEEP off of the

internal SD card

.

IF YOU MISSED IT BY NOT READING #5, YOU WILL LOSE ALL PERSONAL DATA ON YOUR INTERNAL STORAGE BY DOING THIS (as TWRP doesn't back that part up)!

Drop to TWRP and run a FULL NANDROID BACKUP to your External SD Card.
Go to SETTINGS and unselect (un tick) "use rm -rf instead of formatting" (We want TWRP to actually format with f2fs)

Go to Wipe and Choose Advanced Wipe

Select System and choose change or repair file system

Choose f2fs and go through the steps where it tells you that all data will be lost and apply it.

Follow steps 9-11 for Data and Cache one at a time.

Go to SETTINGS and select (tick) "use rm -rf instead of formatting" (We don't want TWRP to restore back to EXT4)
Do a restore, but ONLY CHECK SYSTEM & DATA for restoral,

NOTHING ELSE IS NEEDED

.

It will tell you that your backup was made with ext4 and may not boot, don't worry it will boot.

After restore, reboot your device. First boot will take a few because it's a new file system and your apps will have to reconfigure themselves, etc.
On what models does ShinTo Kernel work?
For the time being, it has been confirmed to run very fast & stable on the Samsung Galaxy Note 3 SM-N9005 (international SnapDragon) and on N900T (TMO T-Mobile USA), on a NG1+ Samsung TouchWiz rom.
It is only meant to work on Samsung TouchWiz roms.
It is has been tested running stable with the following :
-BASEBAND : N9005XXUGNH1 – NI3
-BUILD : N9005XXUGNH1 – NI4
-BOOTLOADER : N9005XXUGNH1